Did your well-meaning immigrant parents give you bad money and financial advice and you listened because they told you how much they sacrificed for you? 
You are not alone.
Many parents gave you money advice based on their limited knowledge:
How and where they were brought up
Or really great advice from decades ago, which worked then, but isn't really relevant now.
The world, workplace, financial systems are changing very quickly. You need to keep up. You are allowed to IGNORE the financial advice that your parents gave you. Instead, implement practical solutions to navigate the really bad advice. Follow your own path to ensure a stable and prosperous future.
Great financial advice
Let me first off start by saying that many Caribbean parents who migrated to the UK mostly in the 1950s and 60s had some really great advice when it came to dealing with money.
This included:
Be careful/thrifty/frugal
Buy a house you can afford
Don't buy your sofa, holiday or telly on the never-never (high-interest credit)
Hustle really hard
Save a bit every month.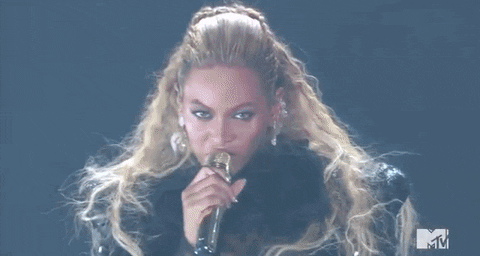 Caribbean people also brought over rotational savings schemes, like partner, pardner or Susu. These are where a small group of people save a specific amount of money each month for a specified time period. These informal savings clubs were very much an integral part of the Caribbean community and culture.
There was a lot of advice that didn't take into account the fact that a lot of things changed since she came over to the country. Especially since the year 2000:
Internet
The increased digitisation of the economy
Sky-high house prices
Ultra low-interest rates ie cheap debt
Many migrant parents can give their children really bad financial advice with the best of intentions.
Bad money advice
Some of these include:
1. Work really hard and get an education. And this will resolve ALL your problems in the workplace
My mum told me that being well educated and having a degree would mean that I didn't have to suffer. She worked hard as a midwife and worked for the NHS her whole career.
Even in the 2020s, Black women are still having to navigate the intersection of race and gender in the workplace and education was the key to avoiding this.
Being the best educated or having the most experience isn't necessarily the key to workplace success. This is highlighted by the black female ethnicity pay gap.
Structural workplace racism and sexism is a very real experience for a lot of black women. Unconscious bias can work against us even if we did what our immigrant parents told us like work really hard, do your job well and be very well educated.
Black women in the workplace are often labelled 'aggressive', 'angry' or 'scary'. This isn't a nice experience and can be very hard to navigate.
Career options have changed significantly since I dropped out of university two decades ago. There are lots of jobs that didn't even exist 5 or 10 years ago.
Solution: Read about getting a side hustle. This will put YOU in the driving seat
2. Don't take any risk because the parent has made all the sacrifices
Moving from the Caribbean to the UK always sounded like a treacherous journey. It involved leaving everything familiar – friends, family, food, lifestyle and sunshine.
The reward was a better future and life in the mother country. This high risk/high reward strategy wasn't easy.
My parent's generation had to deal with explicit racism every day. They worked really hard in low-paid jobs that locals didn't want to do. They rebuilt the UK economy when it was broken due to war. It was cold and grey.
This was a big sacrifice.
It meant that as the child of migrant parents you have been told you shouldn't take any risks or experiment beyond a certain societal script.
This is because they created a safety net for you. This means:
You got a decent education
Great healthcare
A better standard of living
And the chances of dying in childhood were almost nil
This net meant that you, as the child of immigrant parents, should spend all your time getting educated with the aim of a respectable career. Once this is done get a secure job, join the pension scheme, get promoted and watch the news or the latest soap opera every night. Then get married and have a family.
Then during retirement, you get to do whatever you want. There was no room to manoeuvre out of this set path.
Staying on an unsuitable path could suck the joy out of your life. Someone older than you have more life on this earth than you. Only you can live your life.
Solution: Experiment with different interests in your spare time. Or read a book that inspires you read more here.
3. Save do not invest
Many immigrants parents think that investing is bad because of the possibility that you could lose money. It is also seen as gambling.
This view is probably a generational gap. The investment industry has changed massively over the last 40 years. There is way more information about investing strategies, how to invest and different types of investments like index funds.
The opening up of more investment opportunities were simply not available to the same extent even a decade ago. Index fund giant Vanguard, only opened its UK office, in 2009. It is also easier to invest funds that are not based in the UK stock exchange.
Investing isn't really gambling because a well-researched investment strategy isn't risky. Especially if you invest according to your risk appetite. It is key to build sustainable long-term wealth.
There are certain rules that have always applied to investing – don't invest in something you don't understand and do not invest what you cannot afford to lose.
Solution: Read about how to get educated about money and investments
4. Don't talk about money
Money wasn't really discussed especially in a positive or empowering way. It may be a generational thing.
If it was discussed it was usually because there wasn't enough of it or someone back 'home' needed to be bailed out or cheated someone out of their money.
I always grew up hearing money scripts like money doesn't grow on trees, you have to work really hard not to be in poverty, money is a finite resource and money is the root of all evil.
Solution: Read more about getting a money mentor to bounce off ideas
Conclusion
Immigrant parents had the right idea. They were the original OG hustlers and did pave the way forward for us.
However, times have seriously changed.
This means that YOU have to move with the times or be left behind. This means ignoring the bad money advice your immigrant parents told you.