The racial and gender wealth divide makes black women particularly vulnerable to economic insecurity and inequality. This is an important issue for black women. Until recently this issue was often ignored and not taken seriously.
This insecurity can result in a breakdown of relationships in families, anxiety over crippling debt which impacts emotional and physical well-being and limits choice.
I have experienced this too. I grew up in a single-parent low-income family from the Caribbean.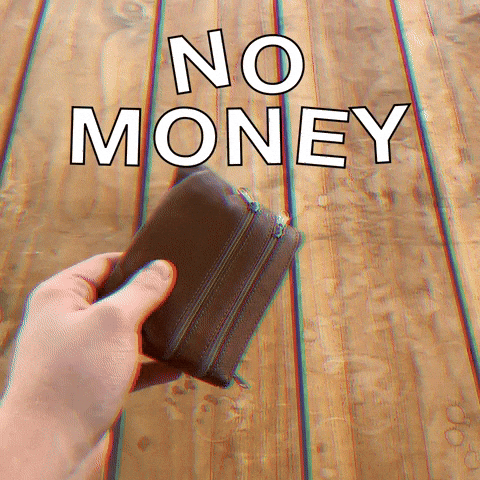 These stress factors could mean that you are spending most of your day surviving not thriving – which affects everyone in your immediate environment.
By transforming your relationship with money you can create a strong foundation on which to develop an empowering and inspiring future.
It is the aim of Unique Money Mission to empower women to take control of their finances to enable YOU to live a happy and fulfilled life.
Read more: How to ROCK afro hair without breaking your budget
The problem: the black female income and wealth divide
A report published by the race equality think tank, Runnymede, highlighted that Black African and Caribbean women have lower levels of savings, assets and earn less. It highlighted:
The black female pay penalties compared to white women is 9%.
Black African households have 10 times less wealth than White British people.
Black people generally have much lower levels of savings or assets than White British people. Black Caribbean people had around 20p and Black African had approximately 10p for every £1 of White British wealth.
Black Caribbean and Black African people are more likely to have a university degree, the monetary value of that qualification is worthless in the labour market, with nearly 40% of Black African graduates in non-graduate jobs – nearly double the White British rate of 20%.
Why is this important?
In a lot of cases, money makes money. This can be highlighted by homeownership – whereby the Bank of Mum and Dad help their child get onto the property ladder.
If you earn less income there are fewer opportunities to grow assets.
Income generating assets are the key to wealth
The asset gap is estimated to be hundreds of thousands of pounds: for Black African households, the median wealth is £34,300, compared to households with a White British head that have a median wealth of £865,400, according to the Office of National Statistics.
The same report highlighted that the percentage of households with financial debts that exceed their financial assets was highest for Black African households.
However, by taking control of your physical, emotional, spiritual health as well as challenging your beliefs around money you can create a happy, fulfilling and financially secure life for you and your family.
You can start by implementing the following steps:
8 savvy tips to get ahead:

Health: the foundation of everything
Your health is the heart of prosperity. Someone with a strong physical, emotional and spiritual core can overcome life's challenges and as a result, you can live life to its fullest.
For most people, money does provide necessities, like housing, food and healthcare.
Examine your beliefs about money
Your beliefs about money can be the difference between being a money magnet or it being repelled from you. Write down everything you think or feel about money.
For example, when you go to a supermarket or shop do you pick an item and say to yourself you can't afford it. If you do, write it down, and start challenging every thought, feelings, beliefs and actions about money.
The start: figure out your net asset value
Your net worth is assets minus liabilities or debt.
Assets include:
Equity in your home
Pensions
Savings
Investments
Royalties
Valuables (art, jewellery and certain collectables)
Liabilities are :
Mortgages
Student loans
Hire purchase (usually a car loan) agreement
Credit cards
To get your net worth figure take the value of your assets and subtract your liabilities. This figure shows your starting point.
From this point, you can start planning for now and the future. If you have a negative net worth this isn't necessarily a bad thing – for example, if it's mortgage debt in a rapidly rising housing market.
Goals: Create a long term vision and short-term plan
Both short-term goals and a long-term vision are important to generate riches and intra-generational wealth.
For example, your goal could be to get out of debt in 2 years. However, your long-term vision could be to generate enough wealth to provide educational legacies for your grandchildren.
Income-generating assets
Start by opening saving and investing accounts in the most tax-efficient way in various money pots.
This means opening up an Individual Savings Account (ISA) account and start putting money each month into the account.
Most ISAs accounts are aimed at short to medium saving and investing (with the exception of the Lifetime ISA).
Pensions are tax-efficient long-term savings vehicle. There are many different types. If you are an employee, especially in the public sector, this is one of the best ways to invest in the long term.
Also, the money is taken at source so psychologically you don't necessarily miss it. You can start by making enquires with your employer.
Spending map: Spend less and earn more
One of the keys to generating wealth and building assets is to spend less than you earn. Then save and invest the difference.
If you are unable to spend less the key is to earn more. In many ways it is easier to generate wealth the younger you because of the effects of compound interest.
For example, you are 20 years old and invest £200 per month for 40 years in a low-cost tracker that follows the FTSE which has had an average return of 7% per year.
By your 60th birthday, that tracker could be worth £500,000. What if you do not have time on your side, there are more and more opportunities to earn additional money for example online.
Read more about how to use compound interest
Take action every day
This could be educating and empowering your finances by reading a book about finance or listening to a financial or money podcast. Looking at your goals and reading them out loud is an opportunity to ingrain your financial goals.
Gratitude: the key to wealth
What you appreciate appreciates. The same is true for money, which is a medium, and all the wonderful things it channels.
For example, write a gratitude journal about the 10 awesome things that money has bought in the last year.
Like food, shelter, bus fare to watch an amazing sunset, airplane tickets to see friends and family on the other side of the world.
Conclusion
The black female income and wealth gap isn't fixed in the UK.
The internet has flattened structures. This means that barriers to entry to starting an online business or shop are low.
There are more and more opportunities.
Information about how to create wealth and generate income compared to 20 years ago has exploded.